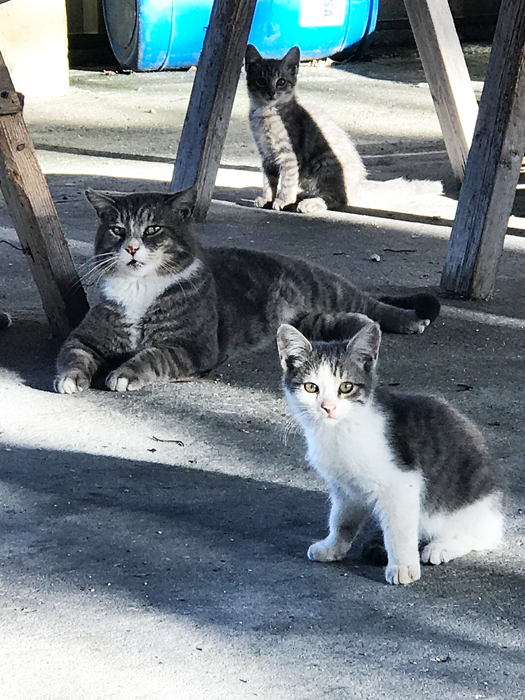 Record of Success
For over ten years, Operation CatSnip has saved the lives of cats and kittens on the Treasure Coast while diminishing the births of homeless community cats. Community cats may be feral cats who can live healthy lives outdoors or stray cats who are lost or abandoned pets suitable for adoption. Our all-volunteer organization has coordinated the spay/neuter of thousands of cats and kittens, provides foster care and launches cats and kittens into good adoptive homes. Recognized as a reputable animal welfare organization, Operation CatSnip has been awarded various grants in support of low-cost spay and neutering from PetCo, Best Friends, Dr. Jane, Community Cats Podcast, Shelter Animal Count, Banfield and other organizations.
Partner in Fort Pierce Community Cat Program
Operation CatSnip is one of the designated cat rescue partners participating in the Fort Pierce Community Cat Program. In cooperation with the City of Fort Pierce, OCS coordinates the trapping, sterilization, vaccination and return of free-roaming cats in city limits. Residents with inquiries about helping free roaming cats should contact Operation CatSnip at 772-293-4621 or OperationCatSnipTC@gmail.com
Advocate for TNR - Trap/Neuter/Return
Fort Pierce and Martin County have joined hundreds of communities around the country, including Jacksonville and West Palm Beach in the adoption of Trap, Neuter, Return (TNR) as a humane, effective, and cost-saving way to control cat populations. With catch and kill methods a vacuum is created that is soon filled with other unaltered cats. TNR stabilizes the population, helping feral or community cats live healthy lives outdoors.
Cats are trapped, spayed or neutered, vaccinated and ear tipped. Ear tipping is the universal symbol of a sterilized community cat.
There are no more kittens and the number of free-roaming cats gradually goes down.
Annoying behaviors of intact cats such as yowling, fighting and spraying stop
Healthy animals are no longer killed and able to live in their outdoor home
*Don't call Animal Control about neighborhood cats. Contact Operation CatSnip. (772) 293-4621